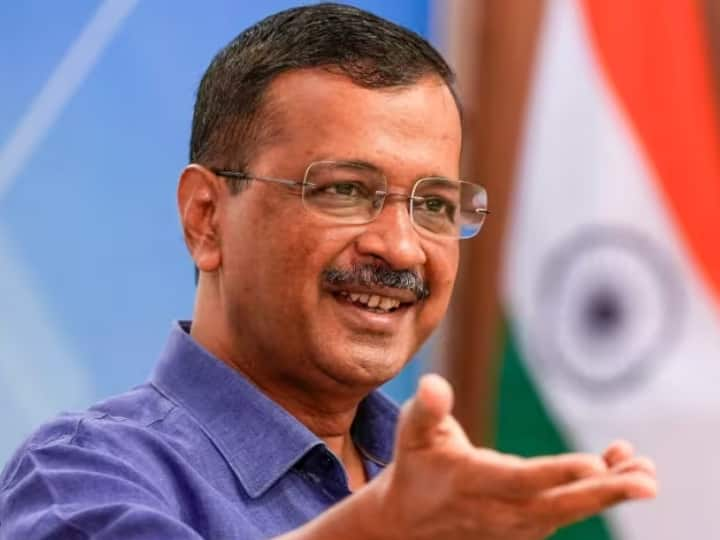 AAP chief Arvind Kejriwal stated on Friday that his party will win the Lok Sabha elections in Delhi even if he is jailed, and instructed his party activists to visit every household in the city and ask them if he should remain as chief minister even from jail, if necessary, or quit, news agency PTI reported. He said that the ruling BJP intends to have him imprisoned in order to undermine the Aam Aadmi Party's campaign for the Lok Sabha elections. They would also target leaders from several regional parties, he added.
Sounding the poll horn, he urged party workers to inform the public about the BJP's "conspiracies" and to ensure the saffron party does not win a single seat in the 2024 Lok Sabha elections.
Addressing an AAP 'karyakarta sammelan' (workers' assemblage), he said that the Aam Aadmi Party will win in Delhi even if he is detained. "I have no lust for the chief minister's post. I am probably the world's first chief minister who resigned after 49 days without anyone asking me to do so," he was quoted by PTI in its report.
Kejriwal skipped an Enforcement Directorate summons for questioning in an excise policy-related matter earlier this month and wrote to the agency requesting the notice be withdrawn, alleging it was "illegal and politically motivated." Since then, the AAP has claimed that Kejriwal would be arrested.
"I have held meetings with councillors and MLAs who said that I should continue being the chief minister if I am arrested," Kejriwal said.
"I am assigning you a task — go to every household, talk to people, ask them whether I should continue as chief minister from the jail and tell them about BJP's conspiracies. Ensure that they do not get a single seat here. This will be campaigning for Lok Sabha polls," he told the party workers.
According to the AAP national convener, the BJP knows it cannot beat the AAP in Delhi, which is why it is "hatching conspiracies" and imprisoning AAP leaders.
"Modi ji, you cannot defeat the AAP in Delhi in this lifetime! To defeat the AAP, you will have to be reborn. Even if I am put behind bars, the AAP will win in Delhi," he said.
Kejriwal also mentioned his former cabinet colleagues Manish Sisodia and Satyendar Jain, both of whom have been detained in separate instances.
"There is one person — Manish Sisodia — who brought an education revolution in the country but he is in jail. Satyendar Jain, who brought a health revolution, is out on interim bail. Four of our leaders are in jail today." "They are an inspiration. Don't be scared of going to jail. If Sanjay Singh and Manish Sisodia leave the AAP today, they will be out of jail within 24 hours," he said.
"If you feel weak, you should consider these leaders as your inspiration, who are following the path of Bhagat Singh," Kejriwal added.
He further stated that the BJP intends to target leaders from several regional parties in the run-up to the Lok Sabha elections in order to disrupt their electoral campaign.
"They have planned to put me in jail to ensure that AAP cannot campaign in Lok Sabha polls. They have planned something similar in Bihar, West Bengal, Jharkhand. But I challenge you (BJP) — you put these leaders behind bars and you might just be cleaned up at these places," he said.
The chief minister further stated that the AAP has developed from strength to strength in the last ten years to become a national party.
"We have got the status of a national party. There are 1,350 registered parties and we left them behind and are only behind BJP and Congress. The way it is growing, one day the AAP will rule the country leaving behind BJP and Congress," he said. 
Doonited Affiliated: Syndicate News Hunt