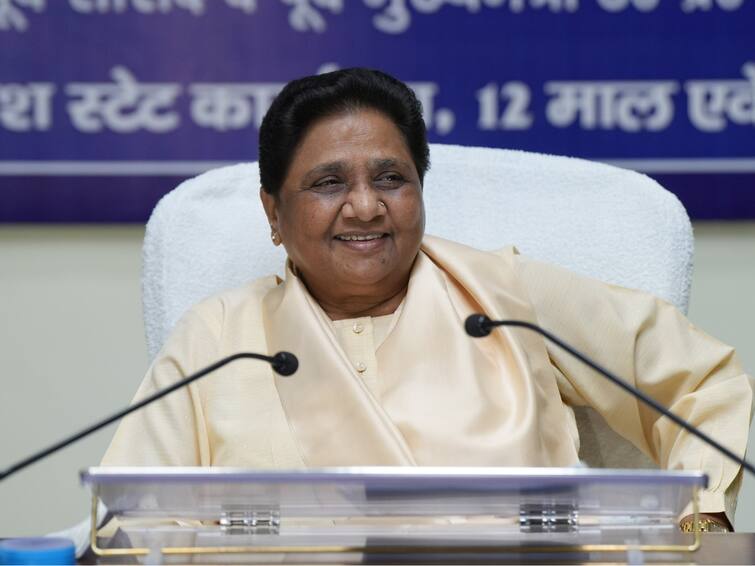 Bahujan Samaj Party supremo Mayawati launched a sharp attack on Congress on Thursday accusing the party of promoting a "fake video" and conspiring against her party and suggested the voters to remain careful. Her comments came a day before she would kickstart the party's campaign for the upcoming November 25 polls in Rajasthan.
Launching a scathing attack on Congress, Mayawati took to X and wrote: "The promotion by Congress of a completely wrong and fake video like 'even if BJP wins but Congress should not win' before voting in Madhya Pradesh, Chhattisgarh, Rajasthan is unfortunate and a symbol of their frustration. This conspiracy is in view of the strong position of BSP. People should be careful," Mayawati said.
She accused the Congress of "extreme false propaganda" in these states and said that she has appealed to the voters to beware of the opposition parties' tactics of going to any length.
1. एमपी, छत्तीसगढ़, राजस्थान आदि में मतदान पूर्व 'चाहे भाजपा जीत जाए किन्तु कांग्रेस को नहीं जीतना चाहिए' जैसा विशुद्ध गलत व फर्जी वीडियो का कांग्रेस द्वारा प्रचारित करना दुर्भाग्यपूर्ण व उनकी हताशा का प्रतीक। यह षडयंत्र बीएसपी की मजबूत स्थिति को देखते हुए है। लोग सावधान रहें।


— Mayawati (@Mayawati) November 16, 2023
Further attacking the Congress, the BSP chief said that it was "highly inappropriate and unfortunate" for the opposition parties to "continue their old nefarious activities and conspiracies" against the BSP rather than fighting the BJP strongly. 
The former Uttar Pradesh Chief Minister will start her party's campaign in Rajasthan from Friday starting from Dhaulpur and Bharatpur. 
The polls to 200-member Rajasthan Legislative Assembly will be held in a single phase on November 25 and the votes will be counted on December 3. 
Doonited Affiliated: Syndicate News Hunt