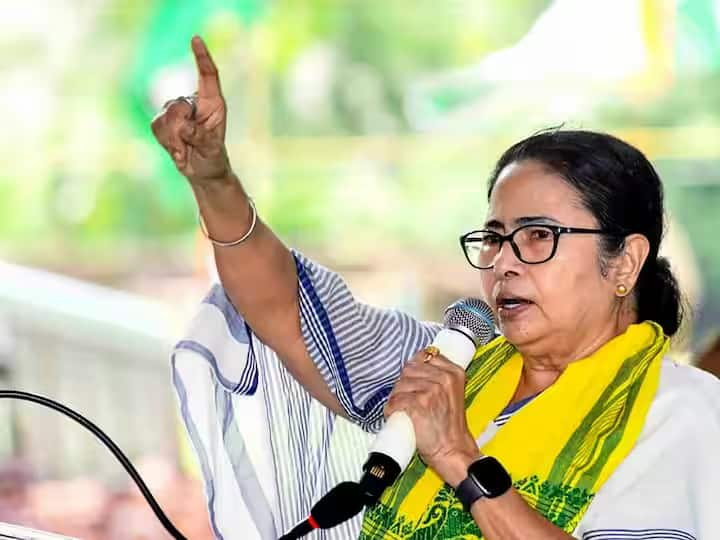 West Bengal Chief Minister Mamata Banerjee said April 15 will be observed as Bengal Day regardless of the approval of Governor CV Ananda Bose as the state assembly passed the resolution by majority vote to make the change and celebrate Poila Baisakh as Bengal Day. She has also backed the proposal to make Tagore's 'Banglar Mati, Banglar Jol' song the state song.
On Raj Bhavan delaying assent to assembly resolutions, she said, "Will see whether Governor has more power or people."
However, the BJP has hit out at her saying she has a history of changing history and that they will not accept April 15 as Bengal Day. BJP leader Agnimitra Paul said, "Mamata Banerjee has a history of changing history. But we are not going to accept her history. June 20 is Bengal Diwas and we will stick to it." 
The development comes two days after Mamata Banerjee threatened to stage a protest outside the Raj Bhavan alleging that the Governor was holding back bills passed by the state assembly.
Addressing a government function on the occasion of Teachers' Day, Banerjee alleged the governor was interfering in the functioning of state-run universities, and warned that their funds would be blocked if they continued to function on the directions of the Governor.
"The governor's actions are an attempt to paralyse the state administration. He is not returning a single bill passed by the assembly. There is a provision that if a bill is sent to him he has to return it. If a bill is returned twice, it becomes an act. He is not returning a single bill," she said.
"If federalism is interfered with by taking away rights (of the state governments), I will be forced to sit on dharna outside the Raj Bhavan. We will not allow injustice, Bengal knows how to fight back. Wait and watch," she said, adding that the government will take legal steps, news agency PTI reported.
Doonited Affiliated: Syndicate News Hunt