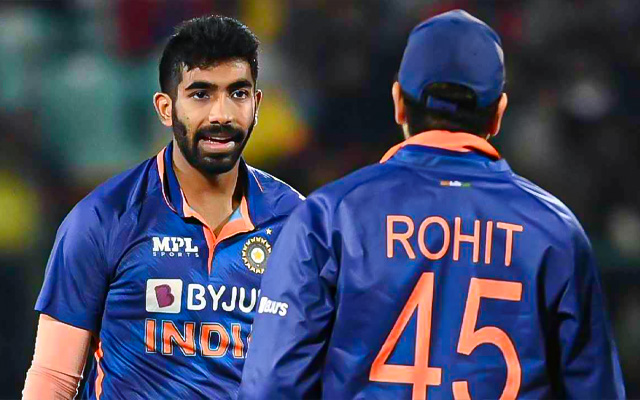 Jasprit Bumrah, the ace Indian fast bowler, is all set to step back onto the cricket field after overcoming a series of physical setbacks. Bumrah's absence was certainly felt, albeit, the pacer believes that sometimes things are not in one's control. Furthermore, Bumrah iterated that his body needed time for recovery and that people should respect his situation.
Now, fully recharged and motivated, he is excited to contribute to the team's success. During this period of recovery, Bumrah didn't let frustration get the best of him. Instead, he focused on improving his body condition along with constant recovery.
"At times, when the injury takes time to fully heal it can get frustrating. But instead of having self-doubts that maybe I won't recover, I was only thinking about how to get better and how quickly I can get back to the field," Bumrah stated.
Bumrah's return couldn't have come at a better time, considering the impending Asia Cup 2023 and the ODI World Cup. These mega-tournaments demand peak performance from players, and Bumrah's presence will undoubtedly be a game-changer for India.
"I've done a lot of net sessions. When my rehabilitation ended, I went home too and even practiced with the Gujarat team. So it's not like I am bowling with a restriction," Bumrah was quoted as saying by Cricbuzz.
In my rehabilitation I was always preparing for a World Cup competition: Bumrah
Though his return might be in the shortest format, Jasprit Bumrah revealed that he meticulously prepared for longer spells during his rehabilitation. Moreover, the fiery pacer also revealed how many overs he bowled. Besides, Bumrah also mentioned that during his rehabilitation phase, he even practiced with his state team Gujarat.
"In my rehabilitation as well, I was never preparing for a T20 game, I was always preparing for a World Cup competition… so I have been bowling 10, 12.. even 15 overs. I have bowled more overs so it becomes easier to bowl less than what is required. I am not holding back, the body feels good and I'm looking forward to the games coming up," Bumrah concluded.
Doonited Affiliated: Syndicate News Hunt