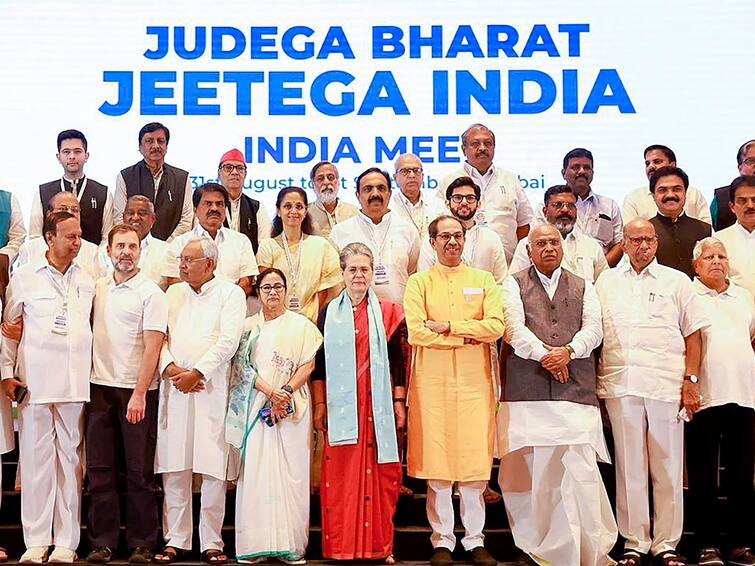 The next meeting of the Indian National Developmental Inclusive Alliance (I.N.D.I.A.) opposition bloc may take place in poll-bound Madhya Pradesh's Bhopal where its leaders from various opposition parties may host their first joint public rally, news agency PTI reported sources as saying on Monday. These sources told PTI that the possibility of holding the next meeting was discussed during the recently concluded opposition party meeting in Mumbai.
There was a general consensus in favor of Bhopal as the location, but no specific date has been confirmed, and the logistical details are yet to be finalised, PTI's report mentioned them as saying. The next gathering of the opposition alliance, which intends to collectively challenge the ruling NDA in the upcoming general elections, could occur as early as October, it further stated.
While Delhi was also considered as a potential location for the meeting, no official confirmation has been made regarding the date or venue.
Meanwhile, the first meeting of the opposition alliance's Coordination Committee will be held on September 13 at NCP chief Sharad Pawar's residence in Delhi, news agency ANI reported.
Throughout the recent parliamentary sessions, opposition leaders demonstrated a unified approach to confronting the NDA.
The I.N.D.I.A. bloc has already convened three meetings in Patna, Bengaluru, and Mumbai, and their plans include organising joint rallies against the NDA as the elections draw nearer.
I.N.D.I.A Committees Formed In Mumbai
On September 1, the I.N.D.I.A. parties announced the composition of committees tasked with coordinating campaigns and developing strategies for their collective outreach initiatives. During the I.N.D.I.A. alliance meeting, five distinct committees were established to address various aspects of their election strategy and outreach efforts.
Among these, the Coordination Committee and Election Strategy Committee hold pivotal roles in the bloc's preparations. Notably, a decision on the bloc's convenor was speculated but no announcement was made in that regard at the Mumbai meeting.
Furthermore, separate committees were formed to address specific aspects of the election campaign, including publicity, media engagement, social media presence, and research. These committees feature leaders from all major political parties part of the Opposition grouping.
More On It: I.N.D.I.A Opposition Bloc Unveil Committees For Campaigns, Outreach Strategies, And More — Details
Subscribe And Follow ABP Live On Telegram: https://t.me/officialabplive
Doonited Affiliated: Syndicate News Hunt