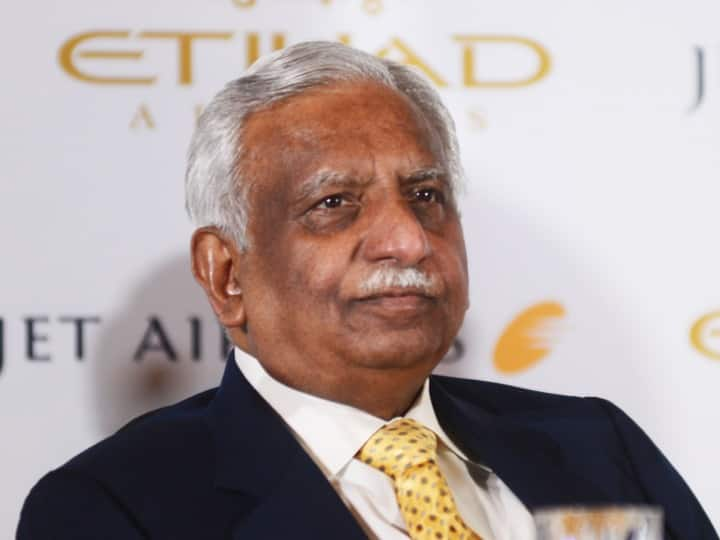 The Enforcement Directorate (ED) on Friday arrested Jet Airways founder Naresh Goyal in a bank fraud-linked money laundering case, news agency PTI reported officials as informing. This case stems from a recent FIR filed by the Central Bureau of Investigation (CBI) against Jet Airways, Naresh Goyal, his wife Anita, and several former company executives. They are accused of being involved in an alleged Rs 538-crore fraud at Canara Bank.
He was taken into custody after a long session of questioning at the ED's office in Mumbai under the Prevention of Money Laundering Act (PMLA).
ED arrests Jet Airways founder Naresh Goyal in bank fraud linked money laundering case: Officials


— Press Trust of India (@PTI_News) September 1, 2023
According to PTI, the 74-year-old entrepreneur is likely to be produced before a special PMLA court in Mumbai on Saturday where the central agency will seek his custodial remand.
In July, the ED had conducted searches at multiple locations associated with Naresh Goyal. The federal agency carried out raids at six to seven premises in Mumbai and other locations as part of the investigation conducted under the PMLA, PTI reported citing official sources.
ALSO READ | Jharkhand Land Fraud Case: ED Attaches Three Land Parcels Worth Rs 161 Crore
CBI FIR In Rs 538-Crore Bank Fraud Case
The CBI had registered the FIR based on a complaint from the bank, which alleged that it had sanctioned credit limits and loans amounting to Rs 848.86 crore to Jet Airways (India) Ltd (JIL), out of which Rs 538.62 crore remained outstanding. The bank declared the account as fraudulent on July 29, 2021, PTI reported.
The bank's complaint also asserted that a forensic audit of JIL revealed that it had disbursed Rs 1,410.41 crore to related companies under the guise of commission expenses, essentially diverting funds from JIL.
The complaint, which is now part of the CBI FIR, further alleged that JIL had paid various expenses amounting to Rs 403.27 crore that were supposed to be borne by the General Selling Agents (GSA) themselves, not by JIL. It was also alleged that personal expenses, including salaries of staff, phone bills, and vehicle expenses of the Goyal family, were paid by JIL.
Additionally, during the forensic audit, it came to light that funds were diverted through Jet Lite (India) Ltd (JLL) through the means of making advances, investments, and subsequently writing them off through provisions, according to PTI's report.
JIL had allegedly diverted funds to its subsidiary, JLL, through loans, advances, and investments.
Naresh Goyal had stepped down from his position as Jet Airways Chairman in March 2019, allowing lenders to come to the rescue of the financially troubled airline he had established 25 years ago.
Jalan Kalrock Consortium, the winning bidder for the revival of grounded carrier Jet Airways, on Thursday, informed that it deposited Rs 100 crore in Jet Airways, taking the total investment in the airline to Rs 250 crore.
Subscribe And Follow ABP Live On Telegram: https://t.me/officialabplive
Doonited Affiliated: Syndicate News Hunt