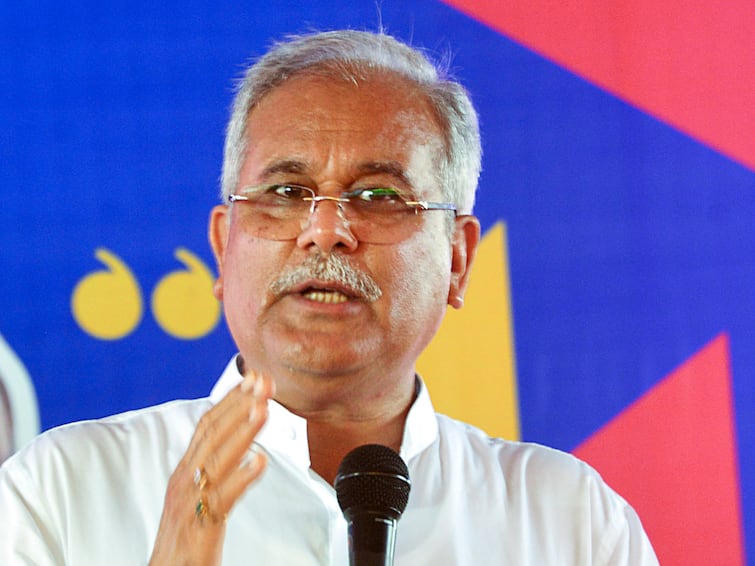 The Congress party on Thursday constituted its Political Affairs Committee of Chhattisgarh Pradesh Congress Committee after getting a nod from party President Mallikarjun Kharge. Kumari Selja has been appointed as chairperson of the PAC, constituted ahead of the Assembly polls in the state due later this year. "Hon'ble Congress President has approved the proposal for the constitution of the Political Affairs Committee of the Chhattisgarh Pradesh Congress Committee," read the party press release. 
Incumbent Chief Minister Bhupesh Baghel and Chhattisgarh minister TS Singh Deo are among the 14 members of the committee. Following are the members of the committee. 
Kumari Selja – Chairperson

Bhupesh Baghel

Deepak Baij

Charan Dass Mahant

T. S. Singh Deo

Tamardhwaj Sahu

Ravinder Chaubey

Mohd. Akbar

Shiv Kumar Dahariya

Mohan Markam

Anila Bhendiya

Jai Singh Aggarwal

Dhanender Sahu

Satyanarayan Sharma
Apart from this, the committee also includes three ex officio members including: Saptagiri Sankar Ulaka, Chandan Yadav, Vijay Jangid. 
Seven members of the committee will be special invitees which include Vikas Upadhyay, Rajesh Tiwari, Paras Chopda, President of Mahila Congress, President of Youth Congress, President of National Students' Union of India, and Chief Organiser of Sevadal.
The development comes a month after the party appointed Bastar MP Deepak Baij as President of the Chhattisgarh Pradesh Congress Committee (CPCC). "The Congress president has appointed Deepak Baij, MP, as president of Chhattisgarh Pradesh Congress Committee (CPCC), with immediate effect," an official statement said.
ALSO READ: Chhattisgarh Elections: BJP Releases First List Of 21 Candidates, Vijay Baghel Fielded Against CM Bhupesh
Baij was elected to the Lok Sabha from the Bastar constituency in Chhattisgarh.
Markam was appointed as the Chhattisgarh Pradesh Congress Committee (PCC) chief in June 2019 and was due to be replaced. He is an MLA from the Kondagaon constituency.
Meanwhile the Bharatiya Janata Party on Thursday released its first list of 21 candidates for the 90-member Chhattisgarh assembly elections scheduled later this year. The party fielded Vijay Baghel, who is an MP from Durg, from Patan, where he will take on Congress leader and sitting chief minister Bhupesh Baghel.
Doonited Affiliated: Syndicate News Hunt