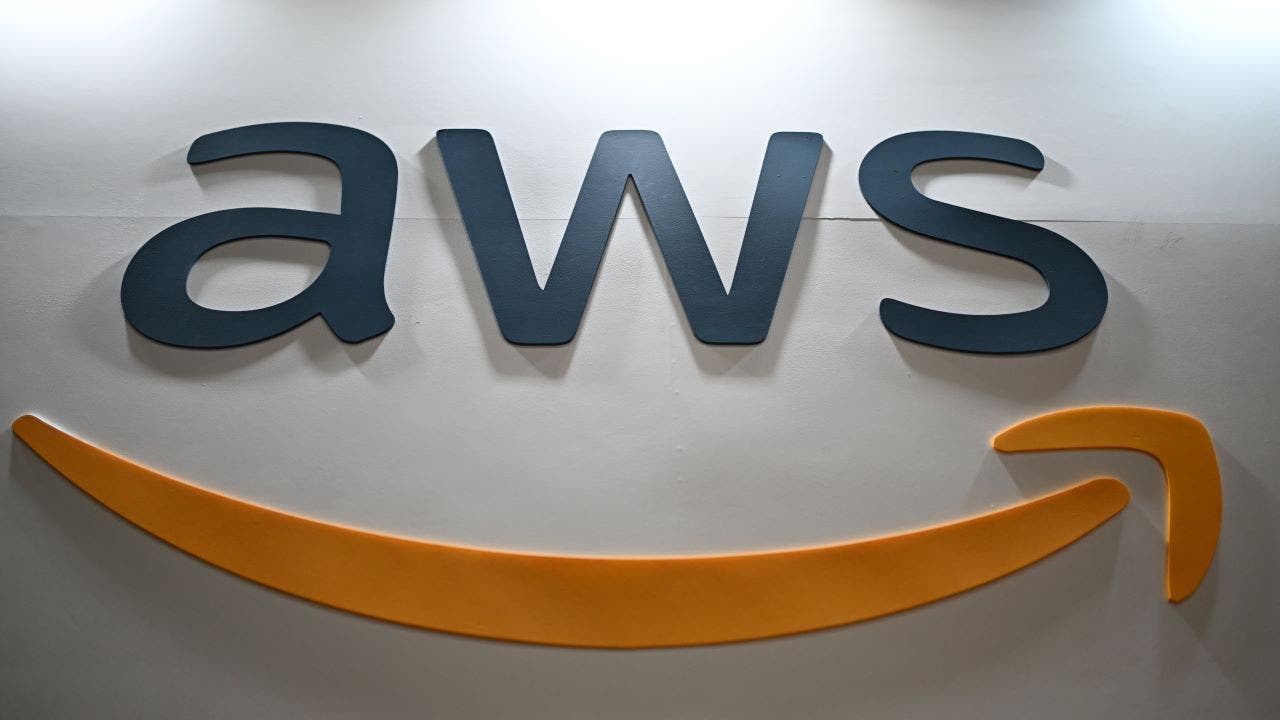 The increasing accessibility and sophistication of artificial intelligence (AI) tools are making it easier for small and medium-sized businesses (SMBs) to reap the benefits of technologies that have long been primarily the domain of larger companies.
Ben Schreiner, head of innovation for small and medium businesses at Amazon Web Services (AWS), told FOX Business that AWS is drawing on experience gained in "helping Amazon.com develop its machine learning practices from forecasting to the automation of robots in our fulfillment centers" to make it easier for SMBs to use AI tools. He said AWS is "really trying to democratize access to this cutting-edge technology that we think is transformational."
"Small businesses are where the disruption happens in most industries, it's not usually the big companies that are disruptive, it's usually the small companies, so we want to empower as many small and medium businesses as possible to disrupt their particular industry," he explained.
Schreiner said that it's vital for small and medium businesses (SMBs) to identify the business problem they want AI to help solve before experimenting with solutions that might not be the right fit and could result in a loss of time and money. 
AMAZON TOUTS ARTIFICIAL INTELLIGENCE PRODUCTS, SERVICES FOR BUSINESSES
"Our conversations immediately go to what business problem are you trying to solve? And when we zero in on a business problem, either something that's taking a lot of time, something that costs a lot of money, or the one I like the most which is what do your customers complain about the most?"
"If you can solve any of those three problems – whether it's AI, [machine learning] or generative AI the tool really is irrelevant to what problem you're trying to solve," Schreiner said. "And so we try to advise on working backward from that problem, and that avoids some of the experimentation because you're focused on the right tool for the job that you're focused on and you have a measure of success: You either save money or save time or solve a problem for the customer."
WHAT IS ARTIFICIAL INTELLIGENCE (AI)?
He explained that small businesses should "work backwards from a real problem and then it'll be very easy to justify the investment of time and you'll be able to find the right model for that particular problem."
Schreiner said that it's a "misconception" that SMBs need to have a data scientist to utilize AI tools and added, "I think AI historically has been pretty intimidating to this end of the market who maybe don't have the same size IT staff and the technical depth that a big financial services or software company might have."
Ticker
Security
Last
Change
Change %
AMZN
AMAZON.COM INC.
135.07
+0.16
+0.12%
AMAZON LAUNCHES AI-GENERATED PRODUCT REVIEW SUMMARIES
To get the most out of data analytics driven by AI or machine learning, Schreiner emphasized that "the model is only as good as the data it has access to," so SMB leaders should be aware of where the data is coming from. "Rarely, I would say more often than not, it's not going to have your company's data – it doesn't know your products, it doesn't know your customers – so our approach in AWS is to bring the model to customer's data, not the customer's data to the model." 
"It's the old proverb 'garbage in, garbage out' – most small and medium businesses honestly need to start with just getting their data in good form," Schreiner noted. "I think many small and medium businesses want to skip the data step, and I think they'll learn quickly that you just can't because the model will either hallucinate or just come up with the wrong answers because it's not working off of good information."
GLOBAL INVESTMENT IN AI COULD NEAR $200 BILLION BY 2025: GOLDMAN SACHS
He also said that SMBs need to be sure that their data is used securely as they look to glean insights from AI or machine learning tools that analyze a company's data.
"I would advise any proprietor or leader that they should protect their data and make sure that it doesn't get submitted and somehow publicized to where it could be used in a way that they didn't anticipate, or create a liability perhaps," Schreiner explained. "So having control of your data, having control of your security are two really important considerations for small and medium businesses."
AI CAN HELP SMALL BUSINESSES, STARTUPS BOOST SEARCH TRAFFIC
As far as AI use cases where the technology will advance the most in the future, Schreiner said that customer support tools like chatbots will be more effective for both businesses and consumers – although he doesn't see those as likely to be an outright replacement for humans in customer support roles.
"The chatbots, the avatars, the things they support – I think all of that will dramatically change customer interaction because the models will enable that artificial intelligence to be more effective and efficient," Schreiner said. "Whereas the old chatbots you had to put in very specific questions and get very specific answers, and often, if you were to ask a question that wasn't exactly right you would get an invalid response."
GET FOX BUSINESS ON THE GO BY CLICKING HERE
"The advancement, I think will make those more lifelike, more human, more conversational, and I think that would change customer support," he added. "I don't think it gets rid of customer support, let's be clear – I don't think this is a job replacement, but I think the customer support will not be answering the frequently asked questions because the bots will do all the frequently asked questions. Your support will now be level two support which really requires you to dig in and research and really understand some complexities that are beyond what a model can do at this point."
Doonited Affiliated: Syndicate News Hunt