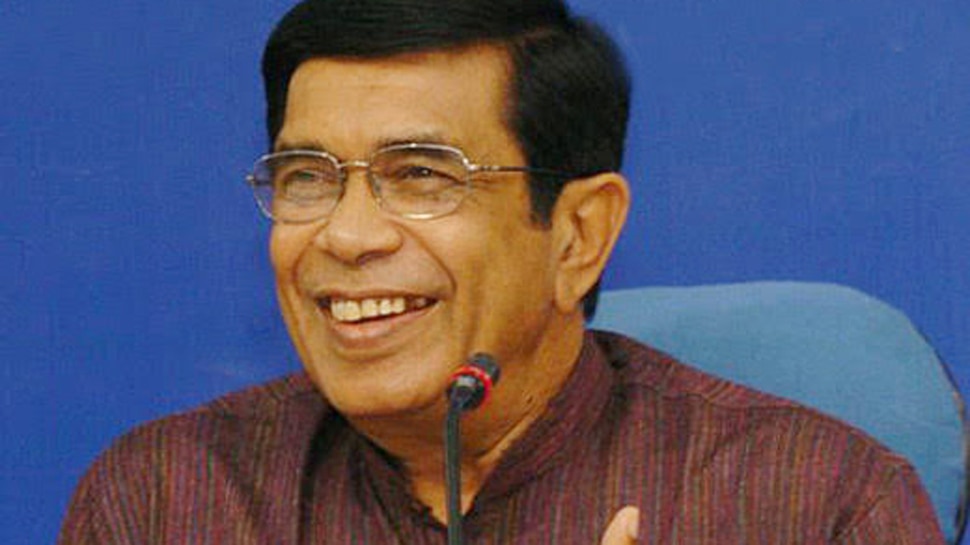 बेंगलुरु: कांग्रेस के वरिष्ठ नेता और राज्य सभा सांसद ऑस्कर फर्नांडिस का सोमवार को निधन हो गया. वह पिछले एक महीने से बीमार चल रहे थे और मंगलुरु के अस्पताल में उनका इलाज चल रहा था. अस्पताल की ओर से दी गई जानकारी के मुताबिक दिल का दौरा पड़ने से 80 साल की उम्र में उनका निधन हुआ है.
सिर में आई थी गंभीर चोट
जुलाई महीने में घर में योग करने के दौरान गिर जाने के बाद उनके सिर पर गंभीर चोट लगी थी और जिसके बाद से वह लगातार अस्पताल में भर्ती थे. अपने 50 साल के राजनीतिक करियर में ऑस्कर फर्नांडिस केंद्रीय मंत्री और कई बार सांसद रह चुके हैं. 
ये भी पढ़ें: भूपेंद्र पटेल ने ली गुजरात के सीएम पद की शपथ, 2 दिन बाद होगा नए मंत्रिमंडल का गठन
ऑस्कर फर्नांडिस को गांधी परिवार का करीबी माना जाता था और वह पार्टी और यूपीए की सरकार में अहम जिम्मेदारियां निभा चुके हैं. यूपीए सरकार के दौरान फर्नांडिस सड़क परिवहन मंत्री भी रहे थे और वर्तमान में पार्टी की ओर से राज्य सभा सांसद थे. वह पूर्व प्रधानमंत्री राजीव गांधी के संसदीय सचिव भी रह चुके हैं. उनके निधन पर प्रधानमंत्री नरेंद्र मोदी ने दुख जताया है. 
Saddened by the demise of Rajya Sabha MP Shri Oscar Fernandes Ji. In this sad hour, my thoughts and prayers are with his family and well-wishers. May his soul rest in peace: PM @narendramodi

— PMO India (@PMOIndia) September 13, 2021
सांसद और केंद्रीय मंत्री रहे
ऑस्कर फर्नांडिस को ब्रदर ऑस्कर के नाम से भी जाना जाता था और वे कांग्रेस अध्यक्ष सोनिया गांधी के करीबी थे. उन्होंने यूपीए सरकार में केंद्रीय परिवहन, सड़क और राजमार्ग, श्रम और रोजगार मंत्री के तौर पर कार्य किया था. वह कर्नाटक के उडूपी संसदीय क्षेत्र से 5 बार लोकसभा सांसद रह चुके थे और उन्हें कांग्रेस की ओर से राज्यसभा के लिए नॉमिनेट किया गया था. एक स्कूल शिक्षक के बेटे होने के नाते, वह गांधी परिवार का विश्वास जीतकर कांग्रेस पार्टी में मान्यता के सर्वोच्च पद तक पहुंचे थे.
साल 1980 में वह कर्नाटक की उडूपी लोक सभा सीट से सांसद चुने गए थे और इसके बाद कई बार चुनाव जीतकर संसद पहुंचे. साल 1998 में कांग्रेस ने उन्होंने राज्य सभा सांसद बनाया था और उसके बाद वह उच्च सदन के सदस्य थे.  
Doonited Affiliated: Syndicate News Hunt